We're Great Southern Bank
Welcome to one of Australia's largest customer-owned banks.
Something we're incredibly proud of, to be frank.

It means we're focused on making customers our priority.
Improving our products and services, not shareholder majority.

It's about supporting our customers and the community.
Listening and being transparent, as we think banks should be. 

Our Mission is the Australian dream at the heart of this poem:
'To help every Australian own their own home'.

We know saving to buy a home can seem like forever.
So we have products, tools and features to help you get clever.

With 75 years' experience and plenty more in the tank.
We're up for the job to be Australia's go-to bank.

Because there's no place like home for fun, love and laughter.
Great Southern Bank. Happily Clever After.
Awards
We've won several prestigious awards.
Switch to Great Southern Bank
Switching over to Great Southern Bank is a simple process.
Our impact
We're about making a positive impact for our customers, communities, the environment, and our people.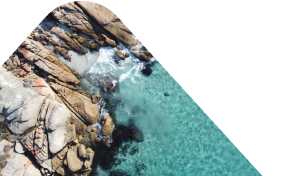 As a customer-owned bank, we're created by customers for customers and that's why customers are at the heart of everything we do.
Our story
Our story began back in 1946 when we saw an opportunity to give Australians a fairer deal. We challenged the banking status quo at the time by providing responsible and affordable lending. Through a series of mergers with like-minded credit unions and community groups, we created the powerful force that is Great Southern Bank today. This growth and success lets us reinvest in our business, deepen our relationships with our customers, champion great causes, and build stronger communities. We've changed a lot over the years - and today we offer much more than just lending - but we're still driven by a passionate and genuine desire to enrich our customers' lives.
That's the Great Southern Bank difference. Isn't it time you discovered it for yourself?
Everyday Accounts
Award winning accounts for your everyday banking.
Credit Cards
Our credit cards offer attractive rewards and extras with $0 annual fee for the first year.
Home Loans
Looking to buy your first home, build, invest or refinance your existing home loan? Great Southern Bank Home Loans have everything you need.
Personal Loans
Looking to finance a car, consolidate debt or plan a holiday? Explore your options with Great Southern Bank Personal Loans.
General Insurance
Insure with Great Southern Bank. Enquire online for an insurance quote today.
We help you manage your money in a range of ways, whenever and wherever that happens to be
Our Australian-based call centre
A branch network covering the east coast and Perth
Empowering our customers
We like to do things differently, here's a few things you can expect.
As a customer you're also a shareholder and have a voice in shaping the future of Grea Southern Bank.
Active customers have a voting right at our Annual General Meeting (AGM).
Customers can participate in our governance, and ask questions about our management and financial performance.