Personal loans vs. buy now, pay later – which should you choose?
Buy now pay later apps and websites have exploded in popularity around the world in recent years, signalling not only a shift in buying behaviour, but also in the way we accumulate debt. One of the leaders in the market, Afterpay, boasts around 11 million users[i] globally, with tens of thousands of merchants selling their products through the app – and there are many other buy now pay later sites out there that operate in much the same way.
Similar to the concept of layby, buy now pay later apps allow you to make a purchase and pay it off in a few instalments over time – and you can walk out with your purchase straight away. Provided you don't miss a payment, these apps are interest-free – so if you're the sort of person that can meet these repayments with ease and are in control of your budget, buy now pay later apps can be of benefit. But are these new apps any better than a traditional personal loan? Let's take a look.
When is a personal loan better than buy now, pay later?
There are a few circumstances in which an personal loan can be more beneficial than using buy now pay later sites. It's important to remember that, while personal loans may come with interest charges and some fees, they are more flexible when it comes to the amount of money you can borrow, how you spend it, and how long you have to pay it off. This means that a personal loan can cover you in a number of instances.
When you need to consolidate debt
If you find yourself making haphazard repayments to a number of different institutions – whether it be paying off your credit card or the debt owed through buy now pay later apps – you can quickly lose track of it all, leading to interest charges, missed payments and in turn, late payment fees that can go on to negatively impact your credit score. By constantly using online instalment repayment apps, you are only adding to your bills. The other thing to keep in mind is that apart from the added stress and cost of missed and late payments, they can also put a significant dent in your credit rating.
This is where a personal loan can be very useful: you take out a loan in order to repay all of your outstanding debts, then focus on paying off just the one loan. By doing this, you can save hundreds on fees, multiple interest payments and missed repayments, and pace yourself by repaying a set amount over a longer period of time.
When you need to build up your credit score
Are you planning to buy a home, purchase a new car, or apply for a loan for a large amount of money for whatever reason in the future? Then you'll need good credit. Any respectable lender will require you to prove that you are a reliable borrower by assessing your credit history or credit score – something that you can build by paying bills on time and keeping up with any debt repayments.
Even if you are making repayments regularly through buy now pay later sites, it's often the case that these schemes do not reflect in your credit score (which can be a good thing – just not when you're trying to prove your financial reliability in order to take out a home loan!). On the other hand, if you are regularly repaying a bank loan or other form of personal loan, this will indeed be reflected within your credit history.
You've been known to overspend
Even if you consider yourself a light shopper, it can be easy to underestimate the cumulative effect that buy now pay later apps can have. According to leading research group Canstar, if an Afterpay user with a $1,000 purchase limit spends that limit every two months for three years, their regular repayments of $250 a fortnight would total $19,500 (without any interest and late payment or other fees being charged) – that's a lot of smaller purchases. This could be the equivalent of spending $15,200 for an overseas holiday or a small car on a credit card (with a rate of 16.87%) and repaying that larger amount off over three years.
This is where a personal loan could be a better alternative, since it prevents you from "stacking" small purchases over time: instead, you have a fixed amount that you can spend.
You need to make some big purchases
Lastly, personal loans can give you more buying power, since many buy now pay later apps have a fixed spending limit or request partial payment for your purchases upfront.
For example, Zip Pay offers a maximum limit of $1,000, while Afterpay requires you to have a minimum of 25% of the purchase price ready to go. This can hinder your ability to plan life events, since buy now pay later schemes cannot fund a large holiday or wedding – but a personal loan can. You can potentially borrow tens of thousands of dollars, with the added benefit of being able to pay off your personal loan for a period of years at a reasonable rate.
When can buy now pay later apps be useful?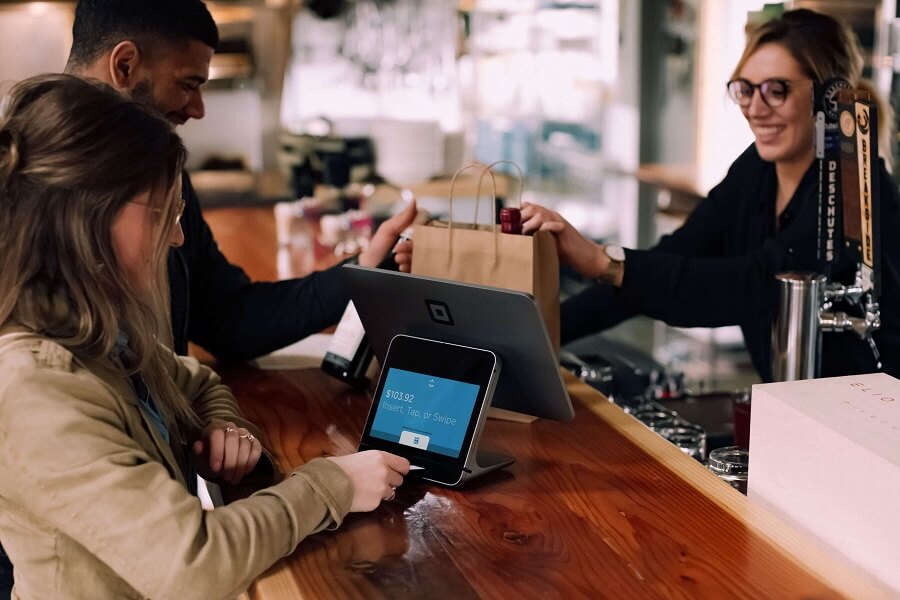 While buy now pay later sites do have a dark side, they do undoubtedly have a place in life. For example, you may have room in your budget to buy a new dishwasher, but you may not be able to make the whole purchase at once. In this case, provided you can meet the repayment requirements and avoid late fees, buy now pay later apps can be very useful.
Personal loans
Find a great personal loan for you
[1] Source: Financial Review – "With Afterpay facing big expectations to maintain rapid growth rates, it said active global customers hit 11.2 million, up 98 per cent on the year to the end of September, and 13 per cent above the 9.9 million reported at the end of June."