Need A Break This Easter?
With international travel restrictions still largely in force, there's no better to time to take a relaxing holiday in Australia (or even just within your home state). Whether you're using some of your lockdown savings or a travel credit from a previously cancelled trip, you can experience everything our great country has to offer! From sweeping red deserts to sparkling turquoise beaches and lush, green rainforests teeming with life, there's so much to discover in your very own backyard.
Road trip the east coast of Tasmania
Your mind probably jumps to the Great Ocean Road when it comes to iconic Australian road trips, but Tasmania's coastline offers more than you could imagine when it comes to stunning vistas. On this road trip, you'll have the chance to explore Maria Island, the Freycinet Peninsula, Wineglass Bay, and Bicheno, with plenty of luxury stays and walking tracks to experience. Start in Hobart and finish at the Bay of Fires, and immerse yourself in all the splendour Tassie has to offer.
If you consider yourself a bit of a foodie, head to Western Australia's Margaret River region. It's one of the best places in Australia to experience an unforgettable gourmet break, where award-winning winemakers, acclaimed local producers and renowned chefs come together to showcase the region's many flavours. But Margaret River offers much more than just amazing gourmet adventures, natural wonders abound, with great surf breaks, sweeping beaches – perfect for watching the sun set over the Indian Ocean, and National Parks with ancient caves and towering forests of 50m tall Karri trees.
Visit Kakadu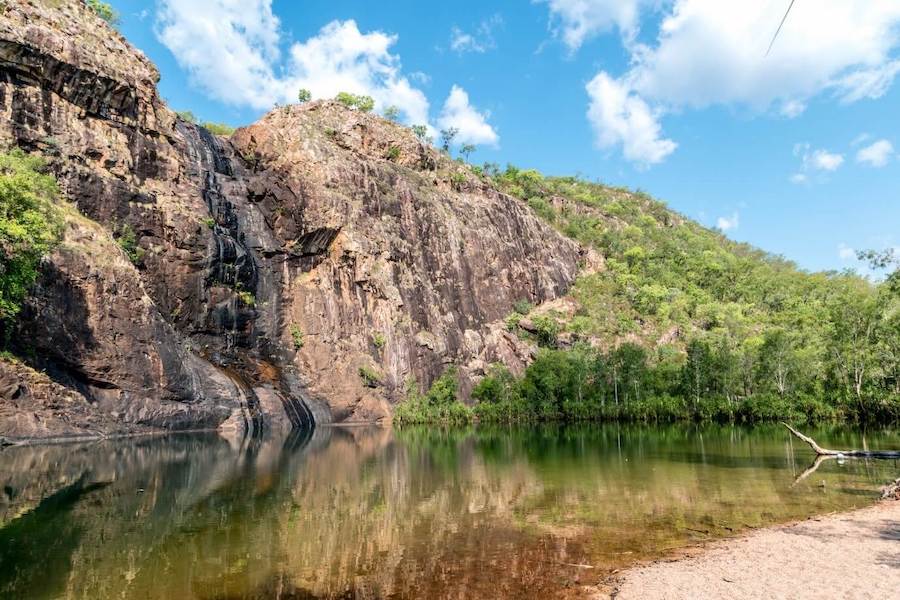 World Heritage-listed Kakadu has lots to offer – not to mention its breathtaking beauty. This very spiritual landscape is full of cascading waterfalls, rugged escarpments, aboriginal rock art and culture, giant crocodiles and exotic bird life. Explore this ancient natural wonderland by helicopter, 4WD tour or river cruise. No trip to Kakadu would be complete without a dip in Gunlom Plunge Pool – a magical combination of seasonal waterfall and serene plunge pool. At night, the stars truly dazzle like diamonds in the sky.
Dive the Great Barrier Reef
Why not hit the largest reef in the world while it's not swamped with overseas tourists? Seeing the natural wonders of the Great Barrier Reef is something you need to do at least once in your life, and the further from the coastline you get, the more beautiful the reef will be. Snorkel, scuba or view colourful coral and tropical marine life from a glass-bottom boat. The reef is teeming with life and vibrant colours.
There's no better time to explore Australia. Of course, if you've been going through your savings on online purchases, you can still make the most of the Easter break by taking out a holiday loan with Great Southern Bank
What are the benefits of a personal loan for travel?
Personal loans are a great way to enjoy a holiday now, if you don't have the savings tucked away and want to avoid getting yourself into a world of trouble with ongoing debt. In fact, a holiday loan can be much more manageable than other forms of borrowing money.
A fixed interest rate
Most holiday loans come with a fixed interest rate, so your repayments remain the same throughout the life of the loan. This makes it much easier for you to budget and gives you a clearer idea of when your final repayment for your trip is due.
A personal loan can be made available to you quickly
If you just want to get away for a holiday fast, a personal holiday loan can help you hit the road (or the skies) quicker – no need to wait for your savings to grow.